Victoria es la más fiel y principal doncella de la Marquesa de Vergara.Tan sólo aparece en un capítulo de la primera temporada "El cuchillo de oro".Es una mujer rubia que viste un vestido marrón y blanco.Es una mujer curiosa que intenta averiguar todo lo que pasa en el hotel durante su estancia(por mandato de doña Elisa)Tuvo una pequeña aventura con Javier Alarcón.Ayuda a doña Elisa a hacer los trabajos sucios como arrancar una hoja del libro de registro...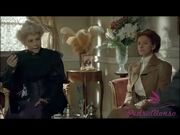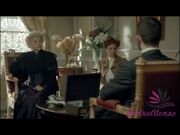 Ad blocker interference detected!
Wikia is a free-to-use site that makes money from advertising. We have a modified experience for viewers using ad blockers

Wikia is not accessible if you've made further modifications. Remove the custom ad blocker rule(s) and the page will load as expected.