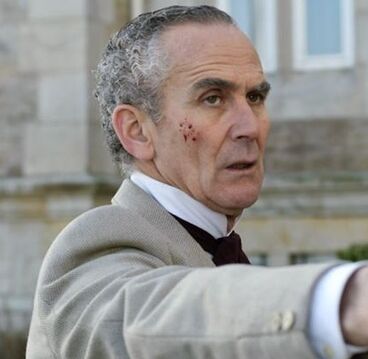 Descripción general
Edit
Don Eusebio es un señor de clase alta y cliente del Gran Hotel. Está casado con Doña Adriana, con la que es posesivo e incluso violento, y a la que trata con desdén en público llegándola a avergonzar.
Cuando Adriana le abandona por Javier Alarcón, Eusebio trata por todos los medios de recuperar a su esposa. Amenaza de muerte a Javier y, finalmente, tiende una trampa a Javier con la ayuda de su hija para que su esposa vuelva a casa con él.
Es interpretado por Carlos Manuel Díaz
Section heading
Edit
Write the second section of your page here.
Ad blocker interference detected!
Wikia is a free-to-use site that makes money from advertising. We have a modified experience for viewers using ad blockers

Wikia is not accessible if you've made further modifications. Remove the custom ad blocker rule(s) and the page will load as expected.